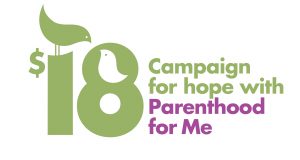 November is National Adoption Month! Help us in raising awareness and funds for our endowment.
History of National Adoption Month
For over two decades National Adoption Month has been promoted and celebrated every November in communities across the country. Many national, State, and local agencies as well as foster, kinship care, and adoptive family groups will help spread the word through programs, events, and activities that help raise awareness for thousands of children and youth in foster care who are waiting for permanent, loving families.
To learn more information visit ChildWelfare.gov and National Adoption Day.org
National Adoption Day 2017 is on November 18. We are asking for your support of $18 to build our endowment and open the grant cycle for 2018.
You can visit our website to submit an on-line donation or send a check. We are a 501 c(3) non-profit charity.
Help us make the dream of parenthood a reality. Help us build families through adoption.