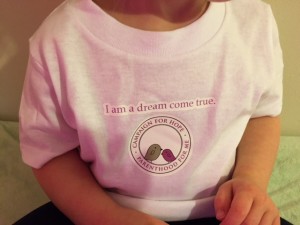 Help us spread awareness with our, "I am a Dream Come True" t-shirt campaign. #Iamadreamcometrue
We are selling baby and toddler t-shirts to help raise funds for our endowment.
The shirts come in sizes 6-12 months, 12-18 months, 2T and 3T.
They are $12.00 plus $3 for S/H. Visit our paypal page to purchase.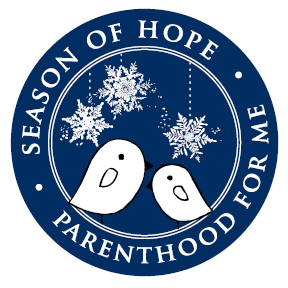 We are in the process of the 2106 grant submission process- the deadline is January 15, 2016. All applications must be postmarked by that date.
Visit our Grants page for more information.
To receive an application email us at info@parenthoodforme.org. Make sure to put "Adoption" or "Medical" in the subject line.
We wish you all peace and prosperity in the new year.